We Offers
---
Man Made fiber


- Spinning & Draw Line for Polyester,
- BCF Yarn Plants,
- Complete Spun Bond & Spun Lace Plants,
- Spinning & Texturizing Machines for Polyester Filament Yarn,
- PP Woven Sacks Plants

Spinnerets For Fibres And Yarn & Non Woven

- TFO for Filament Yarns,
- Fancy Twisters
We also Offer A/C Plants for Quench Air, Packs & Spinnerets Cleaning Systems, Spinnerets Inspection Machines, online Viscosity Measurements systems & Complete Laboratory.
COTTON SPINNING / WEAVING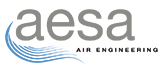 Air Handling System for Cotton Spinning, Weaving and Polyester Plants. Upto 30% Energy Saving in Weaving Room

Complete Lab Equipment for Fiber, Yarn & Fabrics Including
- Fiber Classifying System (AFIS & HVI)
- Yarn Evenness Tester
- Denier or Count Testing
- Humidity Tester
- Twist Tester
- Equipment for Testing of Nonwoven
- And other small Equipments

Assembly Winders/ Doubling,
Yarn/Gas Singeing,
Air Covering / Air Texturizing Machines
Dye Package Winders,
Sewing Thread Winders

Canspin Industries
Complete Sliver/Spinning Cans with all accessories as well as YCP & Arbour Trolleys.
Visit Website

Conversion of Ring Frames for Autodoffing & Bobbin Transport System, Yarn Conditioning Machines & Roving Openers

Bare Blade/Adaptor Type Spindles & Front Bottom Rollers for Ring and Simplex Machines.
We also Offer Tubes for Ring Frames as well as Roving Frames, Baling Press and Spare Parts for all Weaving Looms
DYEING / FINISHING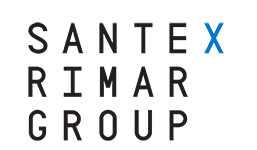 - Knit Fabric Finishing Lines (Dryer, Compactor, Hydro etc)
- Brushing Machines for PEACH Skin Effect for Woven & Knitted Fabrics
- Coating And Laminating Lines
- Woolen Fabric Finishing Lines

1. Water Application System For Sanfor, Steamer & Stenter,
2. Chemical Application System For Stenters,
3. Selvedge Decurlers,
4. Edge Cutters

Shrinkage Control & Monitoring System

Knits & Woven Singeing Machines

A.PIOVAN
Sanforizing Rubber Belt & Felt Belt
Visit Website
TEXTILE VALUE ADDITIONS:
Multi Head Embroidery Machines For Garments & Fabrics

Garment Printing Machines (Schenk Spider)
TEXTILE WASTE RECYCLING

Complete Cotton & Synthetic Waste Recycling Plants & Airlaid Lines.
We Also Sell Complete Projects To Produce Open End/ Dref Spun Yarn And Nonwoven Using Recycled Fiber

Waste Water Treatment & Reverse Osmosis Plants At Zero Discharge
LATEST NEWS